A comprehensive masterplan for the regeneration of Langstone Park.
Langstone Park is one of the largest concentrations of commercial floorspace within the borough and has historically been an important contributor to the local economy. However, the site is facing a number of challenges, which has led to a reduction in occupancy. Since 2019, occupancy levels have fallen considerably, and today almost half of the site lies vacant.
To address these issues and safeguard the long-term economic potential of the site, a comprehensive masterplan for the regeneration of Langstone Park has been brought forward.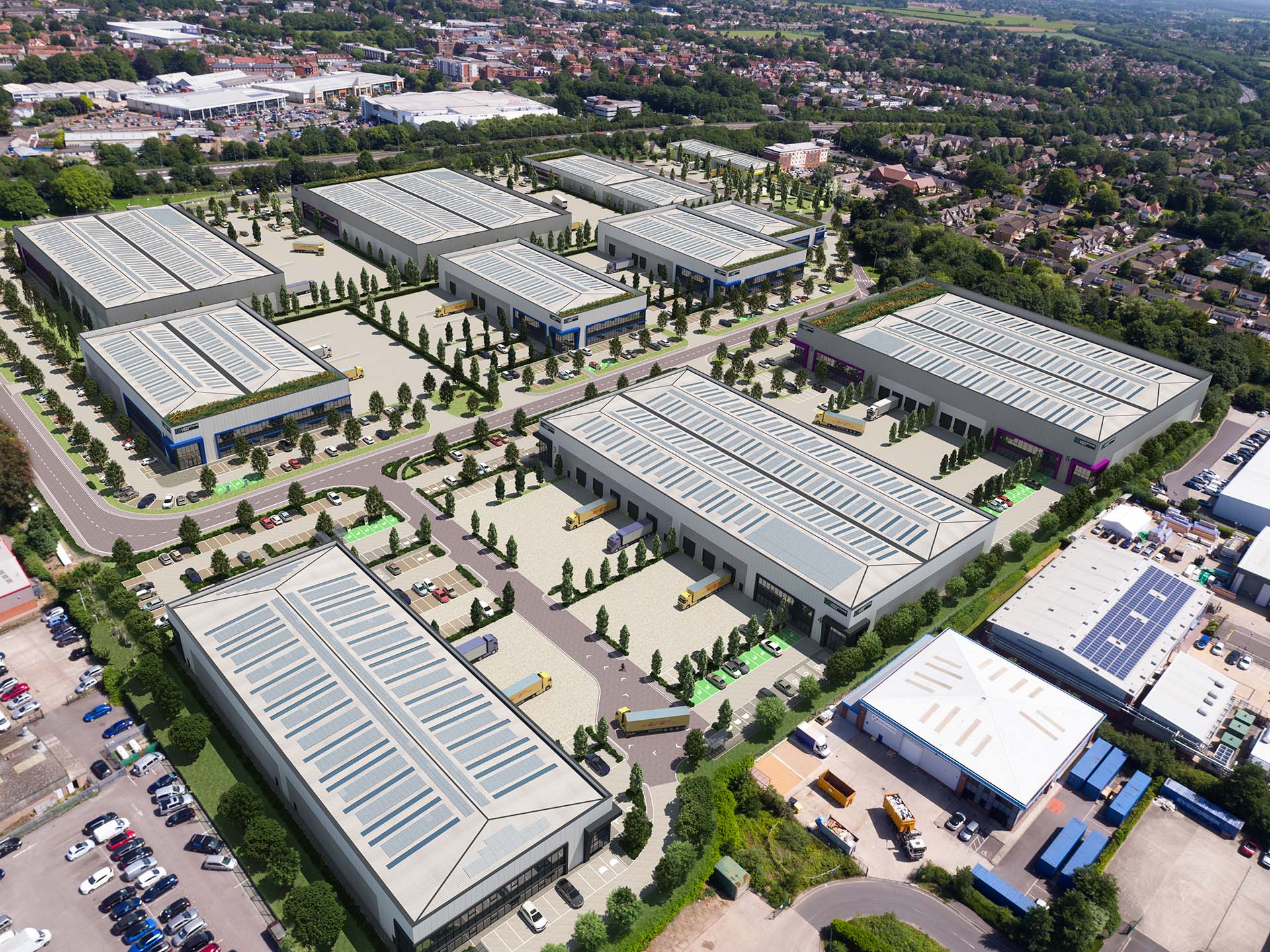 These proposals would see the Park comprehensively redeveloped over a number of phases with new and high quality business units and industrial floorspace aimed at accommodating a range of uses, including research and development, light industrial, general industrial, and storage and distribution – all within highly energy efficient buildings, which will be capable of operating as net zero carbon.
The aim of this vision is to greatly enhance the attractiveness of the site to the market, bring new businesses to Havant, and thereby create new job opportunities for the local community in the most sustainable way possible.
Depending on density and final occupants, the regeneration of this site could create up to 1,585 new jobs.